THE ULTIMATE GUIDE TO BECOMING A MUSIC VIDEO DIRECTOR
I will share with you my systems and methods that help me create a six-figure income by shooting & editing music videos.
WHAT'S INCLUDED IN THE COURSE?
35+ Value Packed Video Tutorials


A wide variety of tutorials & teachings covering what equipment to use, camera basics, cinematography, How to find & work with artists, starting & managing your Music Video business, editing and much more.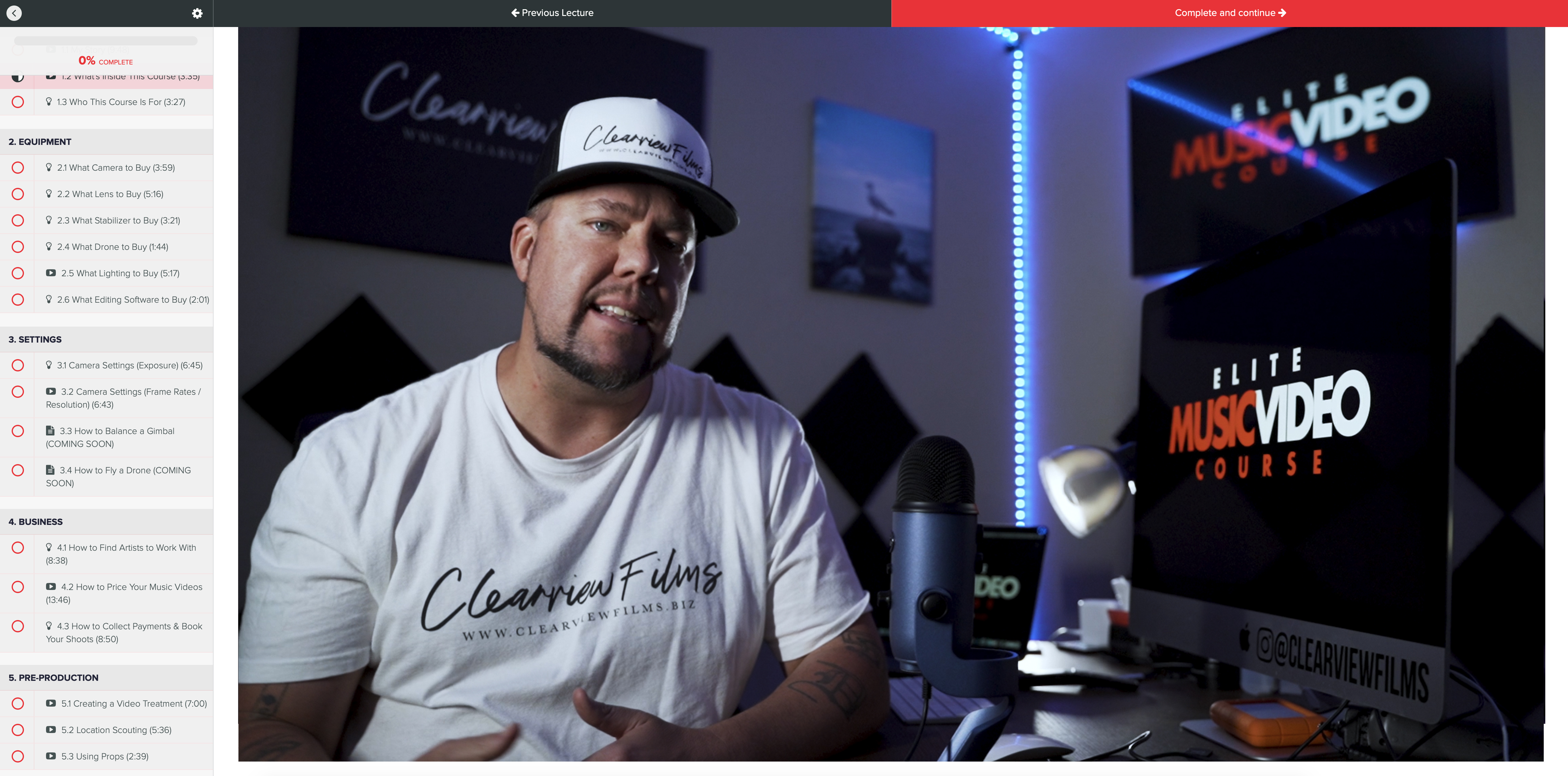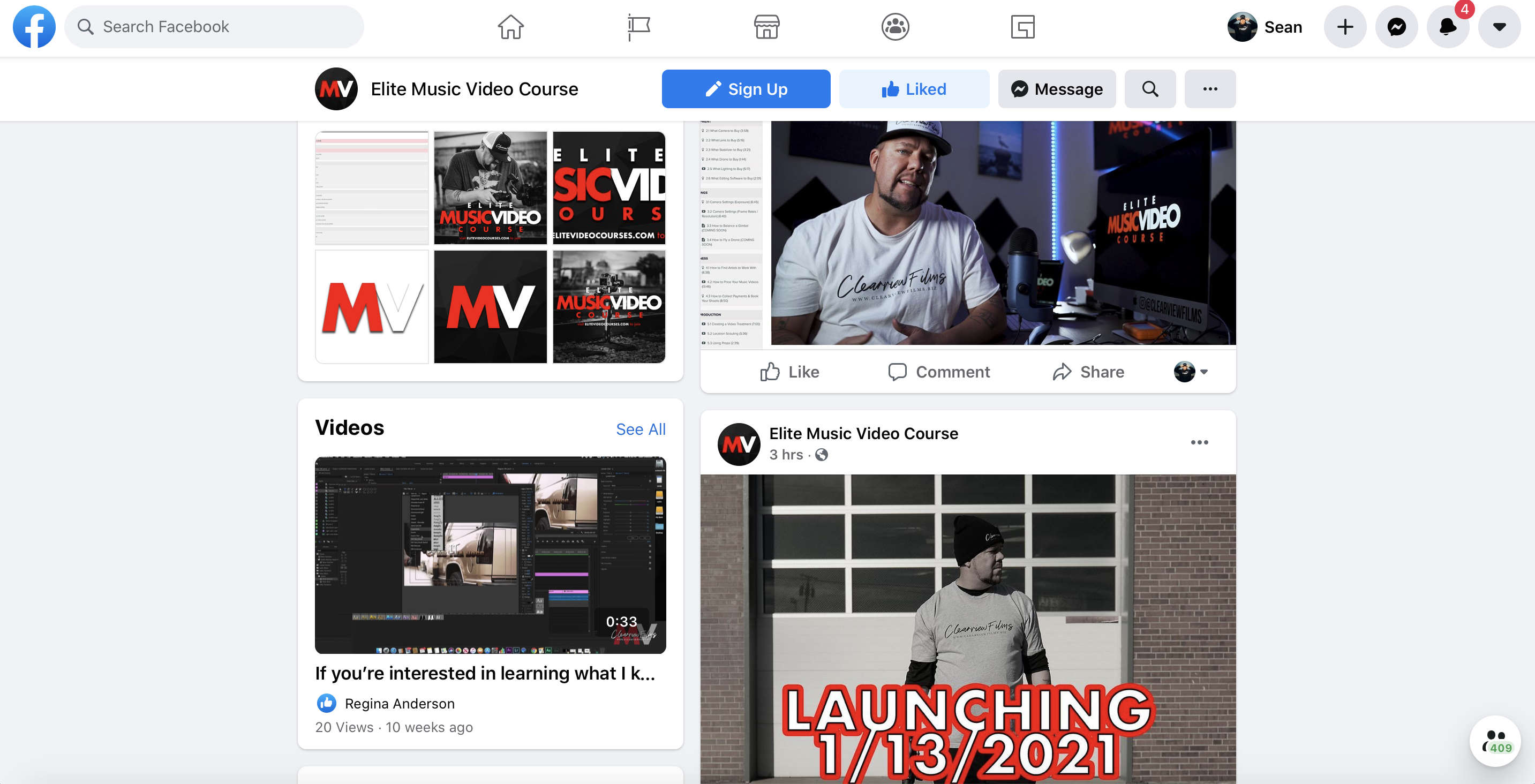 Private Community & Mentorship
When you enroll in the course, you will be given instant access to our private Facebook community and receive personal mentorship from me and your peers. We can discuss topics with other course members and help motivate and inspire one another on the path to success.
I also do regular Q&A's on the page. I would've loved to have a group like this when I was first starting out, so I created it!
Lifetime Access & Future Content
Enjoy instant access to our entire content library for LIFE. This includes ALL future content as the course grows. Also, our content will ALWAYS be to date as platforms change and new platforms emerge.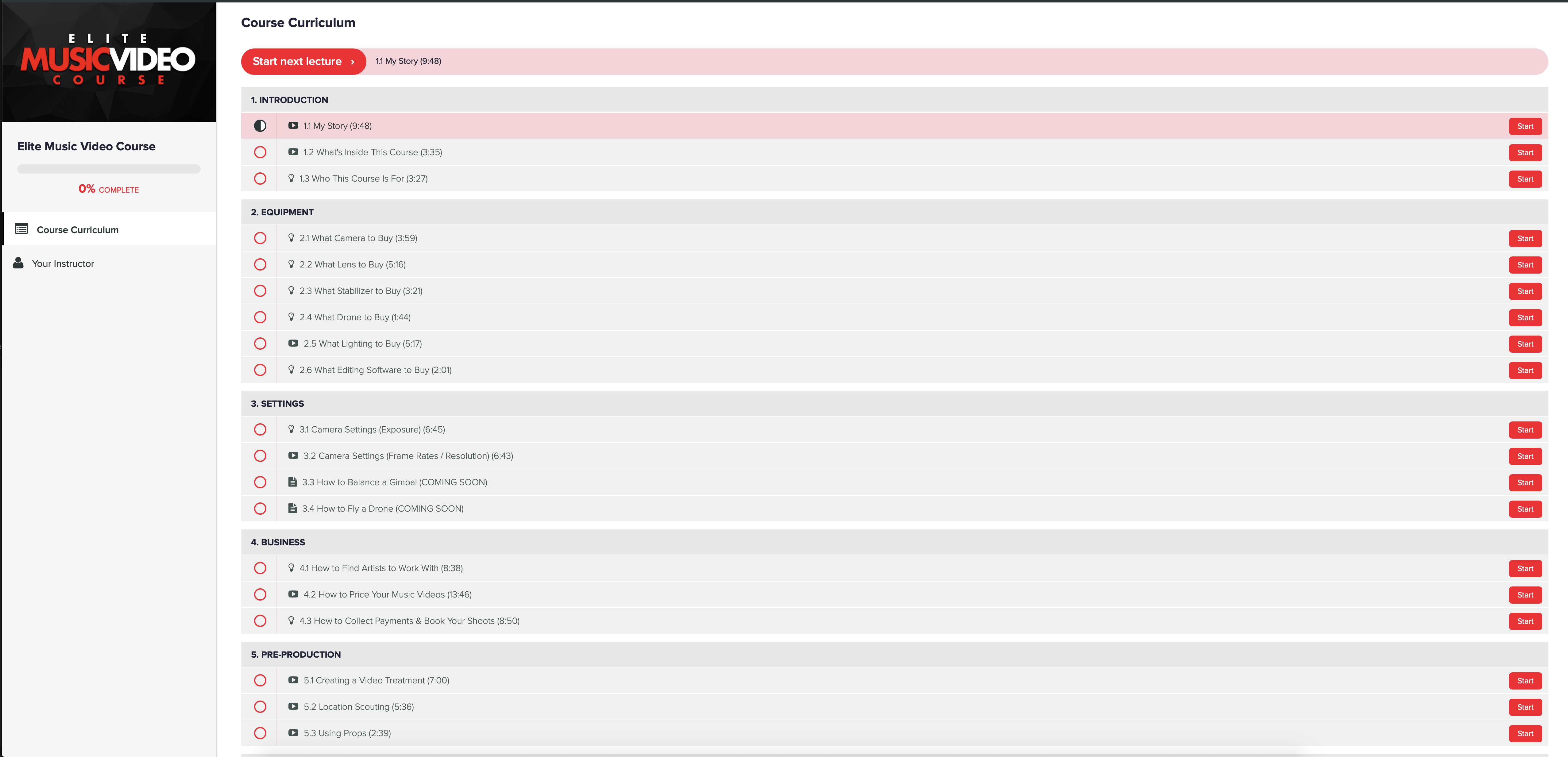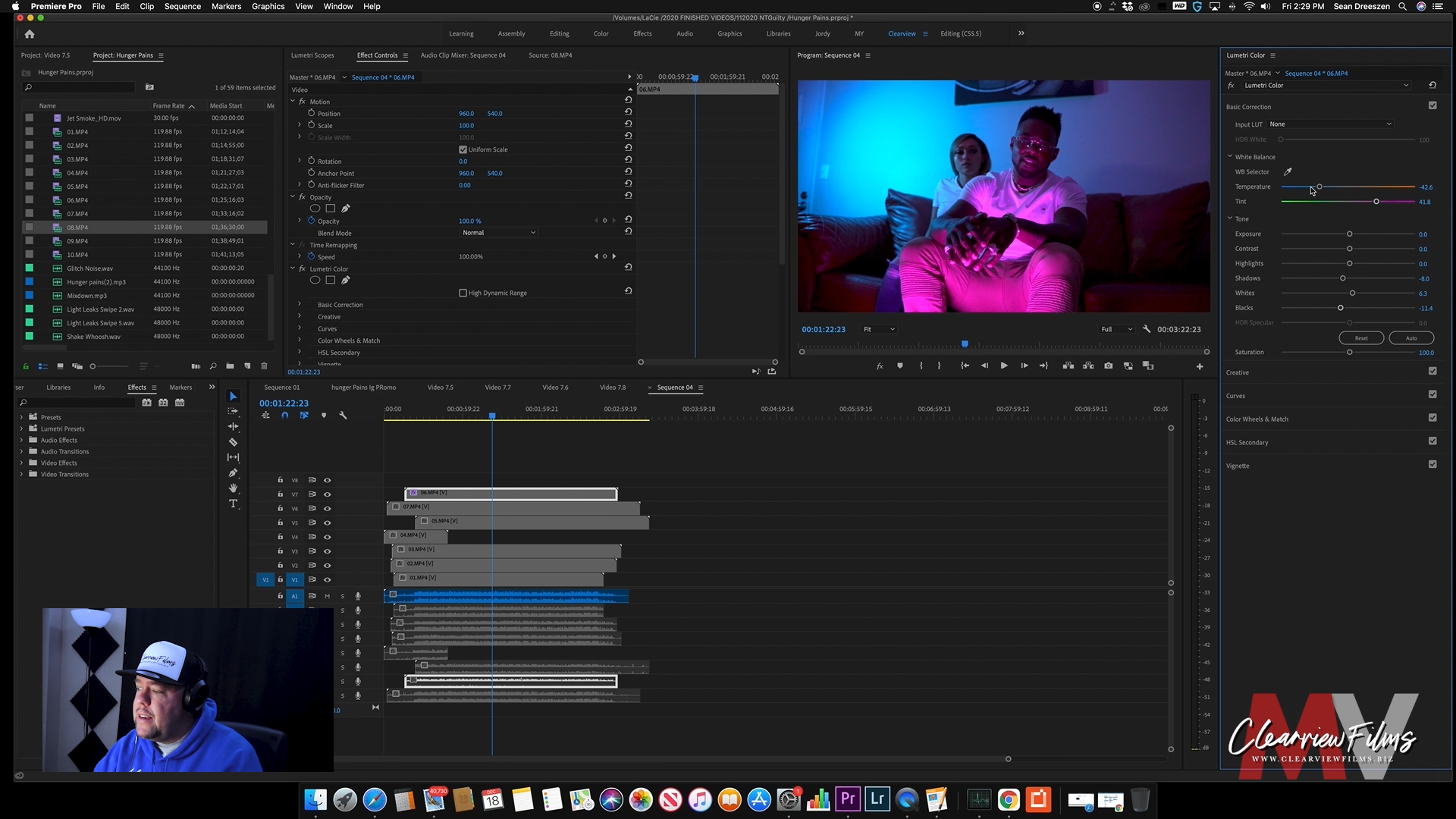 Digital Downloads
Download the official ebook guide, LUTS & presets, my go-to transitions & effects, and other templates and everything we use to run and grow my business! I complimentary include the basic tools I use to process my videos for my company, Clearview Films
WHO THIS COURSE IS FOR
ANYONE LOOKING TO START OR GROWN THEIR OWN MUSIC VIDEO BUSINESS
FILMMAKERS THAT WANT TO TURN THEIR PASSION INTO A CAREER
INTERMEDIATE SHOOTERS THAT NEED TO EXPAND THEIR KNOWLEDGE
ANYONE WITH ANY INTEREST IN MUSIC VIDEOS OR ANY TYPE OF FILMING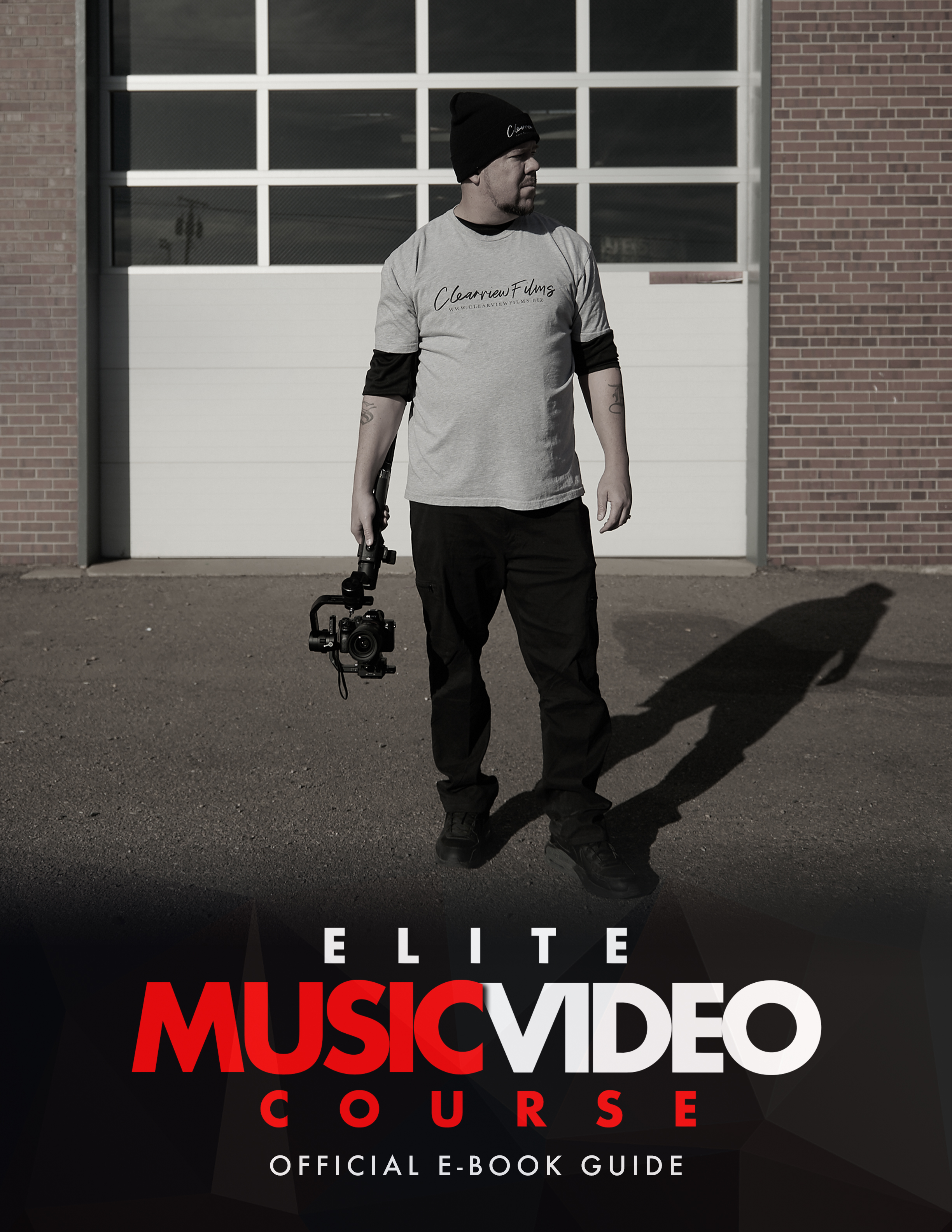 OFFICIAL e-BOOK GUIDE ***INCLUDED***
What is in this eBook:
What Equipment to Buy
✓ Camera ✓ Lenses 
✓ Stabilizers ✓ Drones 
✓ Lighting ✓ Editing Software
Camera Settings
✓ Shutter Speed ✓ ISO ✓Aperture 
✓ Frame Rates ✓ Resolutions
 Business 
✓ Finding Artists ✓ Pricing
✓ Payments ✓ Booking
Pre-Production
✓ Treatments ✓ Location Scouting
✓ Props
Production 
✓ Types of Shoots ✓ Equipment Set Up 
✓ Lighting ✓ Camera Movements
✓ Angles ✓ Directing
Post-Production
✓ Editing ✓ Color 
✓ Exporting ✓ Delivery
START YOUR MUSIC VIDEO BUSINESS NOW
LEARN TO SHOOT MUSIC VIDEOS LIKE THIS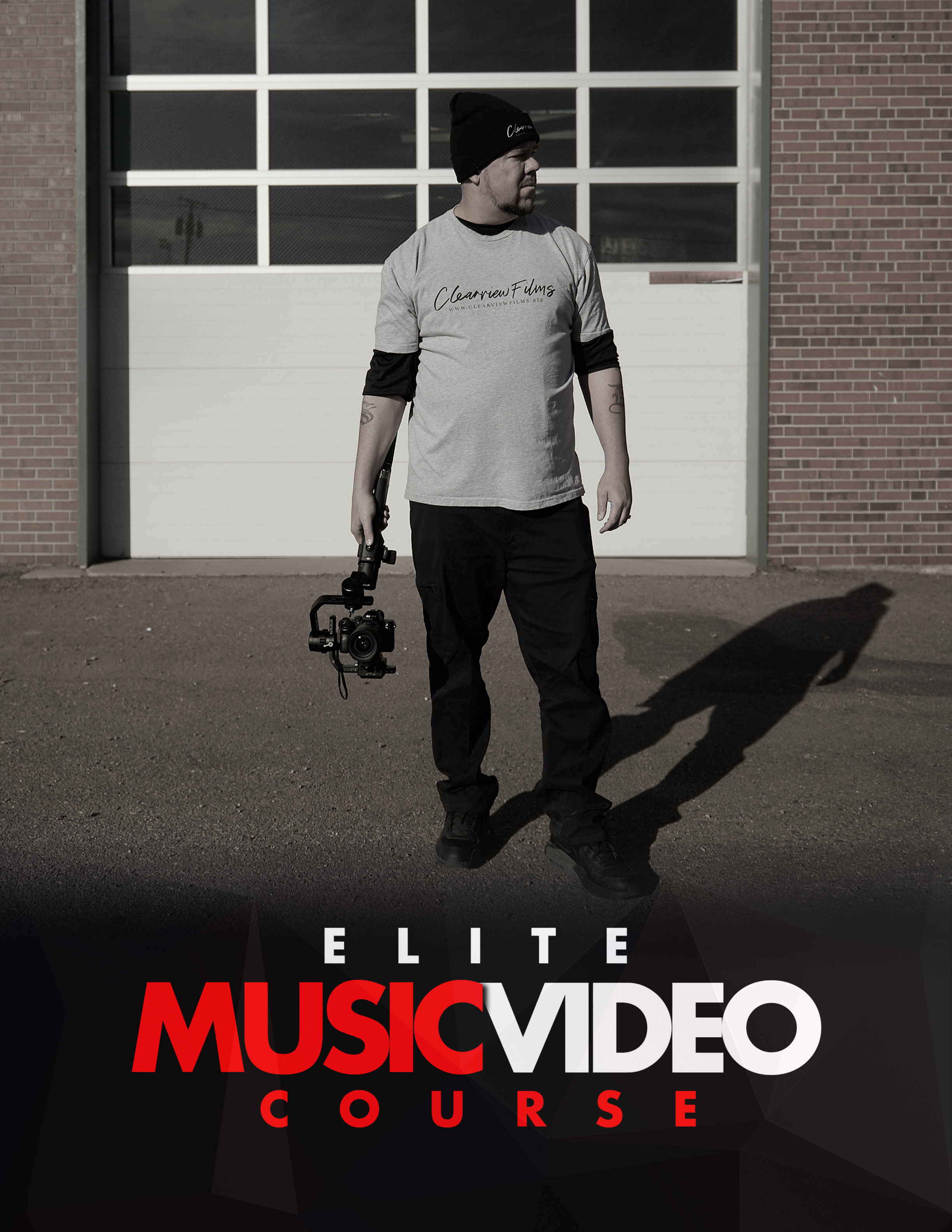 MEET YOUR INSTRUCTOR
SEAN DREESZEN
After achieving tremendous success and creating a Music Video business from scratch, I've put together ALL my secrets and knowledge of filming and editing Music Videos into this course. I've shot hundreds of Music Videos and now I'm sharing with you what I've learned over the past decade. My main goal is to help as many up and coming Video Directors by-pass most of the mistakes I've made and add tremendous value to each of my members.
In my new course, I am going to teach you everything you need to know to create a SUPER successful Music Video business 
– quickly! 
Check your inbox to confirm your subscription